With Over 15 Doctors of varying nationalities and specialties at our practice in Howick, we are confident you will find a doctor suited to you and your family's needs. 11 of our Doctor's are fellowship members of the Royal New Zealand College of General Practitioners, so you can be assured of high quality and professional care. Most of our Doctors live locally.
Special interests and skills within the medical team include family medicine, women's health, family planning, child health or paediatrics, minor surgery, diving medicine, senior health, preventative or lifestyle health, men's medicine, rehabilitation, diabetes care, long term condition care and cardio-vascular medicine.
We are a teaching practice –  training two GP registrars each year. Dr Bruce Greenfield provides the teaching component of the GP Registrar Programme.
Dr Michael Chen
Dr Nazeeha Bajoory-Kettoola
Dr Yunn Wen Lai (Mandarin & Cantonese Speaking)
Dr Jonathan McPherson
Dr Russell Eggleton
Dr Janli Stapelberg
Dr Kate Gittins
​CURRENTLY NOT ACCEPTING NEW PATIENTS
Dr Bruce Greenfield
Dr Linley Murray
Dr Renee Greenman
Dr Graham Witney
Dr Lorraine Forbes
Dr James Lin
Dr Brendon Aish
Dr Sarah Heng (On Maternity Leave)
BSc, BMedSc (Hons), MBChB (ACCEPTING NEW PATIENTS)
Dr Michael Chen has recently joined the team at Crawford Medical Centre. Michael is an Otago University Medical School graduate. He has been working in hospitals in Dunedin and Auckland DHBs prior to joining Crawford. Michael emigrated from China in 1995 and has spent considerable time in urban and rural New Zealand. He is fluent in both English and Mandarin. His main sporting interest is tennis.
MBChB (Edinburgh) (ACCEPTING NEW PATIENTS)
Dr Jonathan McPherson is originally from Edinburgh, Scotland. After completing his studies Jonathan worked in hospitals in the UK for 2 years, before coming to New Zealand. He liked NZ so much he stayed in Rotorua for 7 years, working in the local hospital and in a semi-rural general practice. Jonathan's special interests include paediatrics, cardiology and nutrition. When not working, he loves travel, reading, music and doing voluntary work in the community.
MBChB (ACCEPTING NEW PATIENTS)
Dr Yunn Wen is a graduate of The University of Auckland. Originally from Malaysia, Yunn Wenn is fluent in Mandarin and Cantonese. Yunn Wen has special interests in care of the elderly and general medicine. Yunn Wen has been working in Auckland Hospitals since 2011, in the areas of General Medical and medical sub-specialties. In her spare time Yunn Wen enjoys baking anf playing badminton.
MBChb (Otago) (ACCEPTING NEW PATIENTS)
Dr Russell Eggleton is a graduate of the University of Otago. Russell is working in all areas of general practice and hoping to gain further experience with minor surgeries.In his spare time Russell is a keen golfer and tennis player.
MBChB FRNZCGP (ACCEPTING NEW PATIENTS)
Dr Janli Stapelberg completed her MBChB at UFS, Bloemfontein, South Africa. She came to NZ in 1994 and specialised in General Practice in 2013. Her interests in medicine are: Orthopaedics, Dermatology, Neurology, Psychiatry and Older Peoples Health.

Janli is a single mom with two lovely children and feels blessed to live in this wonderful country. Sy kan Afrikaans praat.


B.M. MRCGP (London) (ACCEPTING NEW PATIENTS)
Dr Kate Gittins grew up in Wales and did her medical training at Southhampton University in the south of England. Kate trained as a GP in London and has worked as a GP for 17 years. Kate fell in love with New Zealand when she worked here as a Registrar. Kate is interested in all areas of general practice and has special interests in dermatology, women's health and family planning. In her spare time Kate can be found running, mountain biking and walking the family dog.
Dr Nazeeha Bajoory-Kettoola
MBChb, FRNZCGP Dip Obs and Gynae (ACCEPTING NEW PATIENTS)
Dr Naz immigrated to NZ and has been a GP practitioner since 2006. I have lived in Howick since then and her special interests are Paediatrics, general medicine, Gyne and Obstetrics. Languages fluent in English, Arabic and Aramiec
MBChB, FRNZCGP (NOT ACCEPTING NEW PATIENTS)
Dr Brendon is a New Zealand born and trained Family Practitioner with a love of his family of four children. Brendon has a passion for good health outcomes for everyone in the community. He believes communication is key to healthy relationships.
MBChb Otago,DipOB, FRNZCGP (NOT ACCEPTING NEW
PATIENTS)
Dr Bruce Greenfield started CMC in Howick in 1972. His medical specialties now include care of the elderly and teaching Graduate doctors. He is a WINZ Designated Dr and does minor surgery for the Plastics Dept of South Auckland Health. Golf is his main sporting interest.
MBChb, FRNZCGP (NOT ACCEPTING NEW PATIENTS)
Dr Linley Murray is a general practitioner in the truest sense and this is exactly what you want from your family doctor. Linley has a Diploma in Community Emergency Medicine. Linley joined Crawford Medical Centre in 1987. Languages English
Dr L Murray works on the 1st Saturday of every month in our walk in clinic
BHB, MBChb,FRNZCGP (NOT ACCEPTING NEW PATIENTS)
Dr Graham Witney has worked in the Howick area as a GP since 1990. Graham trained as a General Surgeon for 5 years. His special interest: minor surgery and health promotion. In his spare time he enjoys cycling and boating. Dr Witney works a late night on Tuesdays
MBChb, distinction FRNZCGP (NOT ACCEPTING NEW PATIENTS)
Dr Lorraine Forbes works in all aspects of general practice. She was born and raised in Zimbabwe and studied at the University of Cape Town Medical School. She immigrated to NZ in 1993 and joined CMC. Languages English
Dr Lorriane works on Saturdays in our walk in clinic except for the first Saturday of each month
MB (NYMU)FRNZCGP (NOT ACCEPTING NEW PATIENTS)
Dr James Lin has practiced medicine in Taiwan and New Zealand. His special interest: minor surgery including skin lesions, children and the elderly care. Dr Lin enjoys tramping, swimming biking and tennis. Joined CMC in 2006. Languages fluent English, Mandarin and Taiwanese.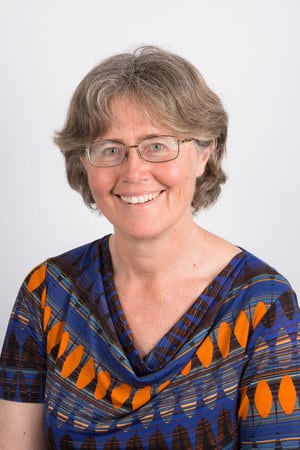 MBChb, FRNZCGP (NOT ACCEPTING NEW PATIENTS)
Dr Renee Greenman is a South African trained Doctor who has held GP Positions in the Bay of Plenty and several other areas in Auckland. Her special interests are paediatrics, dermatology and psychology. Joined CMC in 2008. Languages English
MBChB, PGDip Paeds (Distinction) (ON MATERNITY LEAVE)
Dr Sarah Heng is fluent in English, Mandarin and Cantonese and is a graduate of The University of Auckland. Sarah has a special interest in Paediatrics. Sarah is Malaysian and grew up in Auckland. Sarah loves tennis & supporting the All Blacks.